Getting started with therapy can be a big step.
Sometimes people may feel unsure whether they're ready to start therapy.
They may have concerns about whether therapy can help with their problem or if now is the right time.
Sometimes, people just aren't sure what to expect.
Taking the first step can be hard.
But that first step will lead you toward a path of better understanding and healing as we work together to help you.
What You Can Expect From My Online Individual Therapy.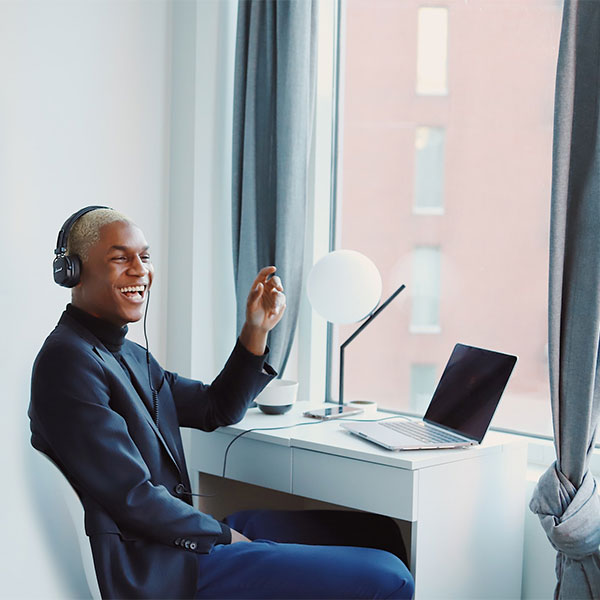 You'll receive individual therapy that's tailored to your unique situation and needs. My therapy is not a one-size-fits-all approach.
Sessions can occur weekly or every two weeks depending on your needs and goals.
We work together—focusing on the situations or problems that you'd like to process and move through.
My training in proven psychological processes and techniques provides us with a framework that allows us to explore you.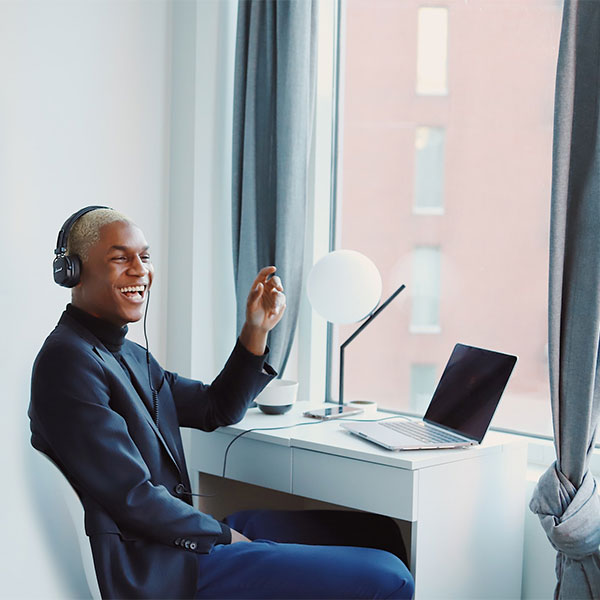 Rates for Online
Therapy Sessions
15-minute initial phone consultation: Free
50-minute Individual Session: $200
80-minute Group Session: $80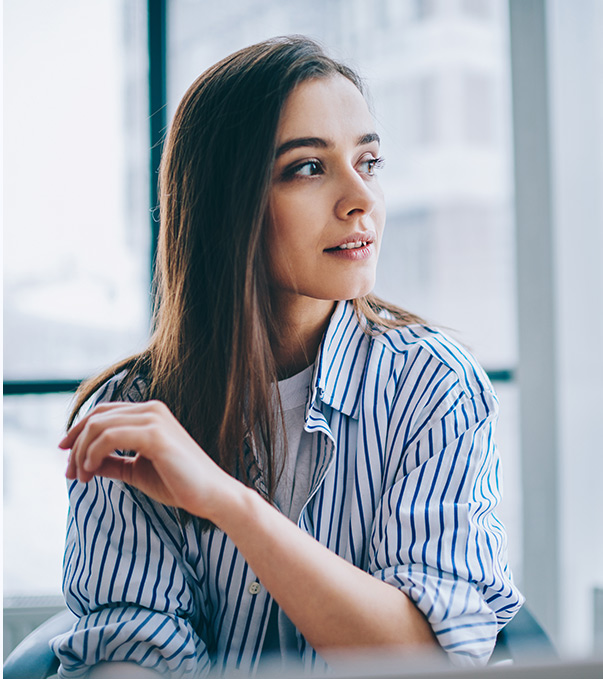 Frequently Asked Questions
Do you accept insurance?
I'm an out-of-network therapist.
Most PPO insurance plans have out-of-network therapy benefits. You'll need to check with your insurance provider to determine if they reimburse for out-of-network therapy.
If your insurance plan has out-of-network therapy benefits, I can provide you with superbills that you can submit to your insurance provider for reimbursement.
What type of payments do you accept?
I accept all major credit cards, Flex Spending Accounts (FSA), and Health Savings Accounts (HSA).
What is your cancellation policy?
I understand that sometimes schedules change. If you need to cancel an appointment, please contact me 24 hours in advance to avoid being charged for the scheduled visit.
How does online therapy work?
Before your first session, you will complete a set of online forms. You'll receive a reminder of your appointment 24 hours in advance by text and/or email, depending on your preference. This email reminder will have a link for your video appointment. Sessions are conducted using a HIPAA-compliant online video service.
What you can expect from my online dreamwork groups.
Dreamwork groups provide an opportunity to share and explore the meaning of your dreams with others.
Groups consist of four to six people to allow ample time for everyone to contribute to the discussion. Sessions are held each week and last for 80 minutes.
While these are open groups where members aren't required to attend every session, you'll get more from the experience if you show up regularly.
My training as a Jungian therapist and experience working with dreams during therapy provides me with the knowledge, skills, and tools needed to facilitate a dreamwork group.
While exploring your dreams can be therapeutic, dreamwork groups are not therapy groups. Group members can live anywhere and do not have to be in the state of California.
Rates for Dreamwork Groups
80-minute Dreamwork Group Session: $80
You have the right to receive a "Good Faith Estimate" explaining how much your medical care will cost
Under the law, health care providers need to give patients who don't have insurance or who are not using insurance an estimate of the bill for medical items and services.
You have the right to receive a Good Faith Estimate for the total expected cost of any non-emergency items or services. This includes related costs like medical tests, prescription drugs, equipment, and hospital fees.
Make sure your health care provider gives you a Good Faith Estimate in writing at least 1 business day before your medical service or item.
You can also ask your healthcare provider, and any other provider you choose, for a Good Faith Estimate before you schedule an item or service.
If you receive a bill that is at least $400 more than your Good Faith Estimate, you can dispute the bill.
Make sure to save a copy or picture of your Good Faith Estimate.
For questions or more information about your right to a Good Faith Estimate, visit www.cms.gov/nosurprises or call 1-800-368-1019.
You Can Achieve The Life You Want.
Schedule your free consultation today.