You have a right to be yourself.
Being an LGBTQ+ individual can be difficult in our society. In addition to daily life pressures, relationship issues, or coping with emotional problems, LGBTQ+ individuals often also face stigma, discrimination, and prejudice.
These experiences can add additional stress and emotional distress—whether it's from past or current situations.
Fortunately, you can heal from past negative events and learn strategies to help cope with current challenges related to discrimination, stigma, or prejudice.
LGBTQ+ Counseling Provides A Safe, Supportive Place To Explore The Challenges That Are Unique To The LGBTQ+ Community.
Many LGBTQ+ individuals seek counseling for reasons similar to non-LGBTQ+ individuals, such as anxiety, stress, depression and more.
Yet, the LGBTQ+ community's unique experiences and challenges can exacerbate emotional and situational difficulties you may be facing.
For example, as an LGBTQ+ individual, you may have faced stigma and discrimination on a regular basis from society, family members, peers, and co-workers. These experiences contribute to the higher rates of depression, anxiety, and other mental health issues seen among the LGBTQ+ community.
Past negative experiences can also make it harder for an LGBTQ+ individual to seek help.
Furthermore, supportive professionals who are
not LGBTQ+ may not be able to provide the right level
of help and understanding you need.
For instance, you may be:
Dealing with societal discrimination, social rejection, or prejudice
Dealing with verbal or physical bullying
Feeling flawed, unworthy, or isolated due to being LGBTQ+
Going through the "coming out" process and coping with the reactions of friends and family
Working through sexual identity issues
Negotiating family relationships
Struggling to control your worries or fears
Feeling lost or alone in handling these stressors that are unique to the LGBTQ+ community
Fortunately, online LGBTQ+ counseling can provide the help, support, and understanding you need when working through situations and experiences that are unique to the LGBTQ+ community.
You Can Create The Life You Want To Live.
Get the personalized support and help you need to overcome your current emotional or situational challenges with my online therapy in California.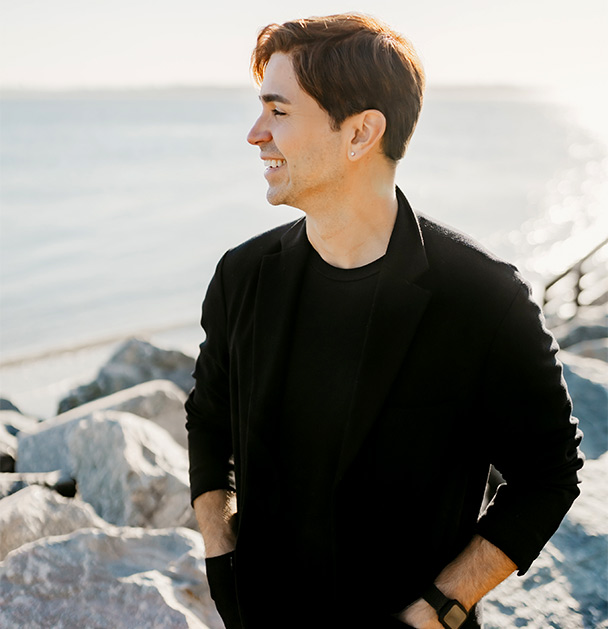 You Deserve A Therapist Who Understands What It's Like To Be LGBTQ+ In Our Society.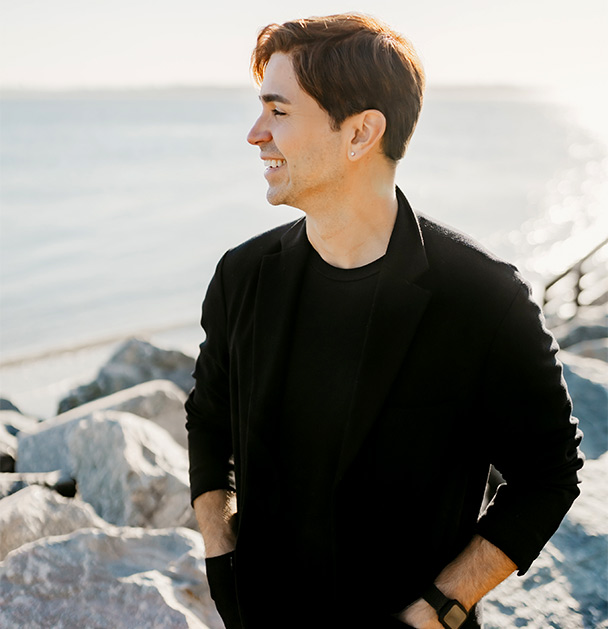 As a gay therapist (pronouns: he/him), I work with individuals who are experiencing anxiety, stress, and other symptoms of living under the pressure of a society that is often unaccepting of the LGBTQ+ community.
I use an affirmative therapy approach to LGBTQ+ counseling so you feel supported and heard.
I work with you from an affirmative approach so you can:
Identify and work through your specific issues and situation
Navigate the unique challenges that you may be facing in an effective way
Feel empowered in all areas of your life and relationships
I will create a safe, supportive, judgment-free space for you to be yourself and work through the problems or difficult situations that you are facing, whether related specifically to being LGBTQ+ or to other life or emotional experiences.
LGBTQ+ Counseling Provides The Right Support, Help, And Understanding You Need So You Can Be Yourself As You Process And Heal.
We will work together to help you achieve the goals and life you want to live. Schedule your free consultation call or contact me for more information about my online LGBTQ+ counseling.
Learn More About Issues Related To The LGBTQ+ Community.
People within the LGBTQ+ community share many things in common outside of sexuality and identity....
read more