Work through your current emotional or situational challenges with online therapy in San Francisco.
Living and thriving in San Francisco can be exciting but also challenging. 
This Northern California city is famous for its steep streets, Alcatraz, the Golden Gate Bridge, LGBTQ+ culture, and Silicon Valley. The greater San Francisco area, which includes Oakland and Berkeley, makes it the 13th largest metropolitan area in the US.
Yet, for many San Francisco residents, there can be costs and challenges to striving to achieve your work and life goals in this metropolitan area. 
Life in the San Francisco Bay area is fast-paced and filled with multiple daily pressures, demands, and struggles that can lead to feelings of stress, anxiety, self-doubt, and depression. These emotions and daily struggles can build—making it harder to balance relationships, cope, and thrive. 
Additionally, LGBTQ+ individuals in San Francisco may also be faced with stigma, discrimination, and prejudice, adding further strain to their daily lives.
As a licensed therapist in San Francisco, I'm committed to helping you work through the emotional and situational challenges you face, so you can achieve the life and relationships you want.
I Provide A Safe, Affirming, And Judgment-Free Space So You Can Freely Share Your Thoughts, Feelings, And Experiences—And Be You. 
Contact me today to schedule your free consultation call and learn more about my online therapy services serving the San Francisco Bay Area. 
Online Therapy Services in San Francisco
My integrative and personalized therapy can help you overcome the challenges you face, build healthy coping skills, address relationship issues, and more—while getting the support and help you need.
Anxiety Treatment in
San Francisco
My therapy for anxiety helps you work through and learn how to manage anxiety, stress, fears, or worries. I tailor sessions—so you learn the coping skills and strategies that fit your needs and help you overcome the symptoms you're experiencing.
As a licensed psychologist and anxiety specialist, I meet you where you are and work with you so you can regain control over your feelings and thrive.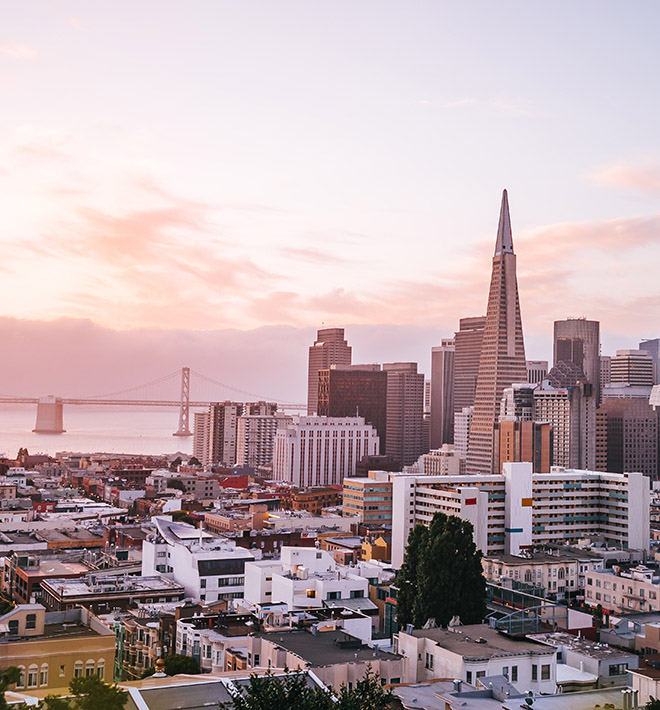 Substance Use Treatment in 
San Francisco
My non-judgmental online substance use therapy is personalized to meet your needs. So you can set goals that fit your situation—whether harm reduction or abstinence.
As a licensed psychologist, I provide a safe, supportive space where you can explore why you're using alcohol or drugs, understand your patterns, and determine substance use goals that fit your life.
LGBTQ+ Counseling in 
San Francisco
My LGBTQ+ counseling for individuals can help you explore and work through the emotional and situational challenges that are unique to the LGBTQ+ community—including societal discrimination and prejudice, working through sexual identity issues, relational issues, and more.
My supportive, affirmative, and non-judgmental online therapy is personalized to meet your needs and situation. As a gay therapist, I work with you to help you process, heal, and feel empowered—so you can achieve the life you want.