People use substances for various reasons.
Sometimes people start drinking alcohol or using drugs socially, for enjoyment, or to be part of a group. They may choose to use it periodically and feel in control of their use.
But sometimes, people can also use alcohol or other substances to avoid difficult emotions or situations. For example, they may turn to substances to help them sleep, cope with the stress in their life, or overcome boredom.
Unfortunately, these reasons often lead to more problems as the person never gets to the root of the emotional or situational issue, causing them to drink or use drugs.
How Do You Know If You Need Help With Your Substance Use?
Often, people—or trusted friends and family—start to notice that alcohol or drug use is creating new problems or making existing issues worse. For instance, people with anxiety may try to cope with their intense feelings by self-medicating with alcohol or other substances.
Additionally, you may notice that you:
Turn to substances to avoid difficult situations or emotions
Feel less in control of your use
Need to use more to feel the effects of the substance
Are experiencing problems at work, school, or
in relationships related to your use
But seeking help can be hard as you may not feel your use is causing that much harm, and you may fear how others will judge you.
You Can Create The Life You Want To Live.
Get the personalized support and help you need to overcome your current emotional or situational challenges with my online therapy in California.
Substance use therapy can help you identify why you're using alcohol or drugs and help you explore your substance use goals.
There isn't a one-size-fits-all approach to substance use therapy. For instance, abstinence may or may not be your goal.
Instead, you may be seeking ways to reduce harm or gain more balance and control over when and how much you use.
You need a safe, non-judgmental place to gain clarity and understanding of your substance use and goals.
My Online Substance Use Therapy Meets You Where You Are And Focuses On Your Specific Needs.
We work together so you understand your substance use and identify any underlying factors or contributing issues that may be impacting your use, like anxiety or depression.
To best help you, I create a safe, non-judgmental space for you to discuss your thoughts, feelings, and behaviors. This approach allows you to gain insight into any other issues that may be underlying your use.
I work collaboratively with you to identify your treatment goals—whether that's reducing use, stopping only those substances that you feel are causing you problems, or abstinence.
Gain Clarity On Your Substance Use Without Feeling Judged.
We will work together to help you explore your substance use and set the right therapy goals for you. Schedule your free consultation call or contact me for more information about my online substance use therapy.
Learn More About Substance Use And Treatments.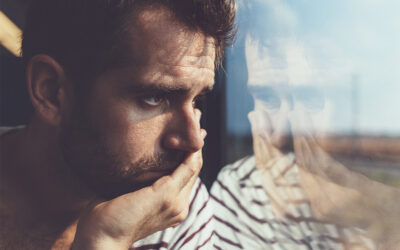 It can be difficult to identify whether drinking or drug use has become an addiction because it...
read more